Attorney Funding And Law Firm Financing
At America Lawsuit Loans, we understand the financial challenges that attorneys or the law firms faces while they are awaiting for case resolution. We firmly believe in easing this burden through our specialized service of  attorney funding. Our cash advance for lawyers is designed to help them manage the expenses effectively while they can have complete focus on their clients legal needs.
Amount You Need?
Fill in below details to easily apply for lawsuit loans.
Who We Are? Leading Provider Of Attorney Funding
America Lawsuit Loans is a leading provider of attorney lending services in the United States. Our team is dedicated to supporting law firms and attorneys in their financial difficulties because of non-payement from clients or delay in court settlements. We offer reliable, and cost-effective funding solutions tailored to meet the law firms and attorneys requirements of cash flow. Our primary goal is to offer financial stability to attorneys and law firms, enabling them to concentrate on what they do best – advocating for their clients.
How We Can Support You
We provide law firm loans that aid attorneys in managing their overhead costs, ranging from office rentals to staff salaries, case expenses, and more. Our financing options are available without the traditional constraints of credit checks or collateral, allowing you to access funds when you need them most.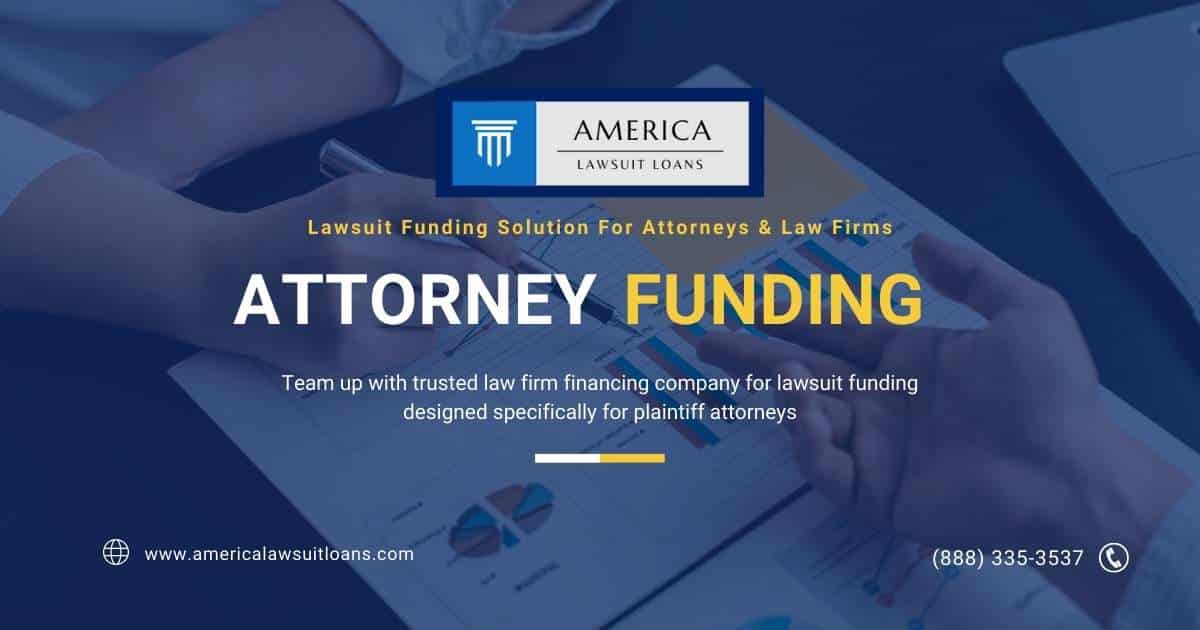 How can law firm financing assist attorneys?
Every attorney realizes once in a while that litigation is very unpredictable. Most of the cases take a huge amount of time to settle—more than a year or two. Moreover, litigations in which the offending party belongs to government bodies or big brand names normally take more than six to seven years to complete.
Waiting for ten years for a case to come to a conclusion is somehow financially crippling. And if you are the attorney who is working on a contingency fee basis, you will be facing the toughest time of all since you put lots of effort and expertise into the case to present a winnable lawsuit in court.
But if the result doesn't come in your client's favor, there is no guarantee of getting the fees. Hence, as an attorney, if you lose the case, you have to bear lots of financial troubles, but with lawyer funding for lawsuits, you can get relief in such scenarios.
Getting law firm financing gives you financial stability during the increasing number of legal bills due to unsettled cases. They are mostly non-recourse structured funding, making it a risk-free option for paying court-related expenses.
Our comprehensive funding solutions include:
Post-Settlement Funding: Assists in maintaining your cash flow while you await the settlement payment.
Case Cost Funding: Enables you to manage case-related expenses efficiently.
Law Firm Line of Credit: Provides the financial cushion required to handle fluctuations in cash flow.
With our tailor-made attorney financing options, you can continue to provide your clients with outstanding legal services without the stress of financial constraints.
Pre-settlement Funding for Attorney
If you are an attorney who is in a legal battle against big brands and insurance companies, then you may need a large sum of money to create a winnable case. Competing against well-organized insurance companies and financially strong defendants like million-dollar companies is a tough job that requires all kinds of resources you can gather to get the compensation you expect.
Pre-settlement attorney funding is a resource that you can get while you have a pending lawsuit that requires additional capital during the case preparation process. With extra funds on your side, you have the leverage to do good research, prepare witnesses, take advice from experts, and present a strong case in court.
Even more, with the non-recourse feature of such loans, you have the benefit of getting a risk-free cash advance in which you can leverage future compensation and use it for current payments.
Post-Settlement Attorney Funding Overview
Plaintiffs and attorneys may have to wait for long durations even after the settlement of the case to receive the money. But with post-settlement loans, they can receive the funds instantly after winning the case, and in return, they need to pay a portion of the amount they receive as compensation to the lending firm.
Taking a post-settlement loan is the best practice to tackle any kind of financial irregularity you face after winning the case. And as an attorney, it's your job to represent more cases, but it gets tough to do the job properly without receiving the fee from the previous lawsuit. As a result, by taking out post-settlement attorney loans, you can continue your legal practice without worrying about money.
Attorney's Voucher Funding
There are several attorneys out there who are representing the government. Voucher funding is for indigent defense attorneys, who are public defenders and are appointed by the government, Voucher funding is a subset of post-settlement funding, with the exception that it is only available to public defenders.
Fees for the public defender are paid directly by the state within two to three weeks. But as the economy has gotten worse, several agencies have stopped paying public defenders. This puts the lawyers in a tight spot financially.
But voucher funding is the admission of liability that states give to their attorneys in exchange for which they can receive the fund from lending agencies, and in return, the government becomes obliged to repay the money instead of the attorney to the funding firm.
Lines of Credit for Attorney
Cash advances from a lawyer received via attorney lines of credit are similar to bank credits, with the exception of using the legal case as collateral. In credit lines given by banks, the bank asks for collateral such as land agreements, savings, etc., whereas in an attorney's LOC, the funding companies like America Lawsuit Loans consider the ongoing or settled lawsuit as collateral.
The majority of law firms apply for an attorney's LOC because they believe it is a good way to expand their capital and improve the firm's functionality. With such credit lines, they can pump some money into their law firm, invest it in marketing, and add more teams. The only collateral a law firm has to show is its case inventories.
The America Lawsuit Loans Difference
Our commitment to offering personalized attorney funding solutions sets us apart. We pride ourselves on our swift, efficient, and transparent processes. We understand that time is of the essence in your profession, and that's why we've streamlined our application process to ensure swift approvals and disbursements.
Our team is always at your service, ready to assist you with the intricacies of attorney lending. We combine our in-depth understanding of the legal industry with financial expertise to provide solutions that truly meet your needs.
Why Choose Us
We offer competitive rates with no hidden fees or charges. Our transparency is a testament to our commitment to integrity and trust. With our non-recourse option, you can repay your loan comfortably after winning the settlement.
Our attorney funding services are built on the premise of your success. We invest in you and your cases, understanding that your triumph is our triumph. At America Lawsuit Loans, we strive to build long-lasting relationships with our clients, based on mutual trust and respect.
We understand the unique nature of the legal profession and are adept at catering to its specific needs. We don't merely offer cash advance; we provide financial solutions that empower attorneys and law firms to continue doing their remarkable work in serving justice.
Ready to Partner With Us?
Take the first step towards financial stability and freedom with America Lawsuit Loans. Contact us today for a no-obligation law firm loans by filling an online application or give us a call at toll free number 888-335-3537.
Let's discuss how our attorney lending services can help you maintain your firm's financial health while you continue to fight for justice on your clients' behalf. We will be your trusted partner in attorney funding, dedicated to supporting you every step of the way. Let us be the financial backbone of your legal practice.
Disclaimer: Attorney funding is not a loan. It's a way of leveraging your pending or settled cases to get the funds you need right now.
Note: All services provided by America Lawsuit Loans are subject to our terms and conditions. Please ensure you understand these before entering into any agreement with us.
Remember, when it comes to attorney lending, choose America Lawsuit Loans – because your success is our business.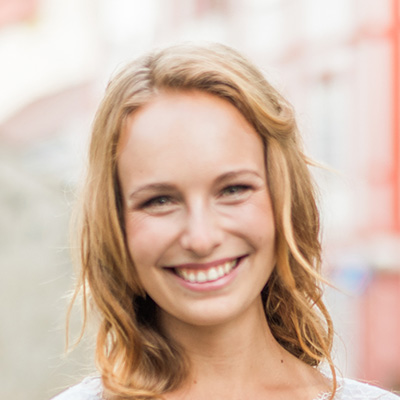 Get Lawsuit Loans Quote Today!
Do you need cash advances to pay for day-to-day bills, we are here to help
Lawsuit Loans Approved in Just 24 hours