Attorney Funding And Law Firm Financing
Get Funds in Just 24 Hours
Amount You Need?
Fill in below details to easily apply for lawsuit loans.
Dedicated lawsuit funding solution for plaintiff attorneys and law firm
America Lawsuit Loans is one of the leading lawsuit funding providers for plaintiff attorneys. We offer flexible attorney funding options to those who are searching for finances to build a strong team, law firm operations, and company expenses. Even if you are trying to start a new firm and have pending cases in the pipeline, we can provide quick and easy law firm financing.
What is attorney funding?
Attorney funding belongs to the batch of legal funding that is categorically given only to the plaintiff's attorney. It works similarly to legal funding, but instead of paying the loan to the litigant, the lending firms offer the loan directly to the attorney or law firm that is representing the case in court. It is made for attorneys or law firms that have active cases and need funds for their future or firm's future.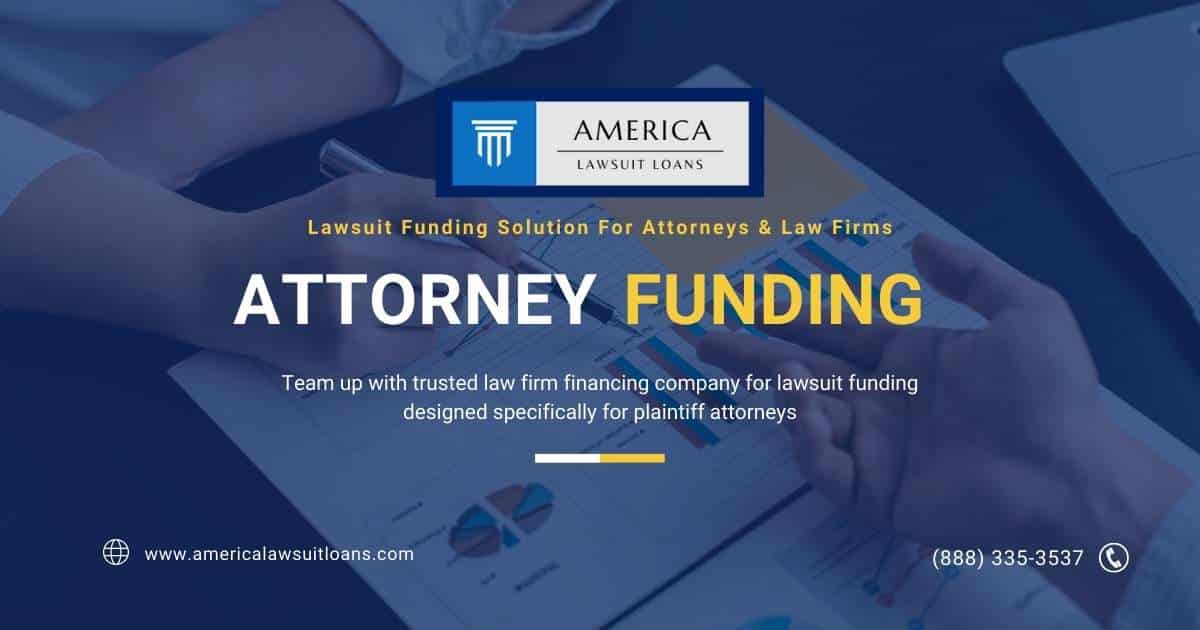 How can law firm financing assist attorneys?
Every attorney realizes once in a while that litigation is very unpredictable. Most of the cases take a huge amount of time to settle—more than a year or two. Moreover, litigations in which the offending party belongs to government bodies or big brand names normally take more than six to seven years to complete.
Waiting for ten years for a case to come to a conclusion is somehow financially crippling. And if you are the attorney who is working on a contingency fee basis, you will be facing the toughest time of all since you put lots of effort and expertise into the case to present a winnable lawsuit in court.
But if the result doesn't come in your client's favor, there is no guarantee of getting the fees. Hence, as an attorney, if you lose the case, you have to bear lots of financial troubles, but with lawyer funding for lawsuits, you can get relief in such scenarios.
Getting law firm financing gives you financial stability during the increasing number of legal bills due to unsettled cases. They are mostly non-recourse structured funding, making it a risk-free option for paying court-related expenses.
Different forms of funding options available at America Lawsuit Loans
Pre-settlement Funding for Attorney
If you are an attorney who is in a legal battle against big brands and insurance companies, then you may need a large sum of money to create a winnable case. Competing against well-organized insurance companies and financially strong defendants like million-dollar companies is a tough job that requires all kinds of resources you can gather to get the compensation you expect.
Pre-settlement attorney funding is a resource that you can get while you have a pending lawsuit that requires additional capital during the case preparation process. With extra funds on your side, you have the leverage to do good research, prepare witnesses, take advice from experts, and present a strong case in court.
Even more, with the non-recourse feature of such loans, you have the benefit of getting a risk-free cash advance in which you can leverage future compensation and use it for current payments.
Post-Settlement Attorney Funding Overview
Plaintiffs and attorneys may have to wait for long durations even after the settlement of the case to receive the money. But with post-settlement loans, they can receive the funds instantly after winning the case, and in return, they need to pay a portion of the amount they receive as compensation to the lending firm.
Taking a post-settlement loan is the best practice to tackle any kind of financial irregularity you face after winning the case. And as an attorney, it's your job to represent more cases, but it gets tough to do the job properly without receiving the fee from the previous lawsuit. As a result, by taking out post-settlement attorney loans, you can continue your legal practice without worrying about money.
Attorney's Voucher Funding
There are several attorneys out there who are representing the government. Voucher funding is for indigent defense attorneys, who are public defenders and are appointed by the government, Voucher funding is a subset of post-settlement funding, with the exception that it is only available to public defenders.
Fees for the public defender are paid directly by the state within two to three weeks. But as the economy has gotten worse, several agencies have stopped paying public defenders. This puts the lawyers in a tight spot financially.
But voucher funding is the admission of liability that states give to their attorneys in exchange for which they can receive the fund from lending agencies, and in return, the government becomes obliged to repay the money instead of the attorney to the funding firm.
Lines of Credit for Attorney
Cash advances from a lawyer received via attorney lines of credit are similar to bank credits, with the exception of using the legal case as collateral. In credit lines given by banks, the bank asks for collateral such as land agreements, savings, etc., whereas in an attorney's LOC, the funding companies like America Lawsuit Loans consider the ongoing or settled lawsuit as collateral.
The majority of law firms apply for an attorney's LOC because they believe it is a good way to expand their capital and improve the firm's functionality. With such credit lines, they can pump some money into their law firm, invest it in marketing, and add more teams. The only collateral a law firm has to show is its case inventories.
Why select America Lawsuit Loans for the funding of an attorney?
Since there is a rise in the number of pending cases each year, we understand how hard it gets for an attorney to carry on their regular law practices in the absence of payments from previously settled cases. Hence, we are provide lawsuit loan as financial assistance to attorneys and law firms that have a number of pending lawsuits and need urgent funds for court cases or to expand their law firm.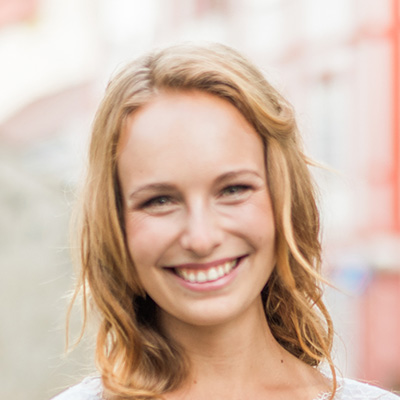 Get Lawsuit Loans Quote Today!
Do you need cash advances to pay for day-to-day bills, we are here to help
Lawsuit Loans Approved in Just 24 hours