Settle Your Bills Easily With The Use Of Lawsuit Loan
People who have a pending personal injury lawsuit are allowed to apply for Nebraska lawsuit loans if they need funds. In exchange, they surrender a portion of their future settlement award to the lender. It is one of the best options if you need money while your case is pending and you wait for a settlement. The money that you receive in the form of a cash advance can be used for multiple things, such as medical bills, surgeries, house rent, mortgage, child care, and even personal care.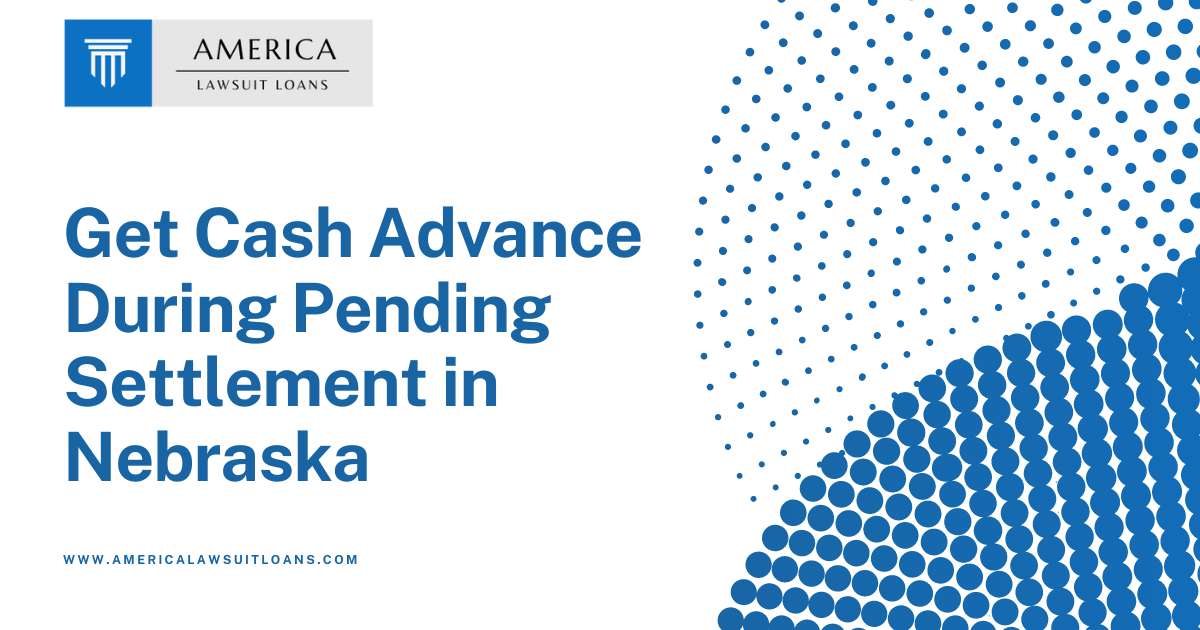 With a population of over 1,967,923, personal injury cases are common, which leads to a rush in court. Because of that, most personal injury claims take years to get a fair settlement. In fact, many of the cases get settled outside of court where the injured party doesn't get a fair settlement but, because of the financial conditions, agrees to a lowball offer. But now, with America Lawsuit Loans, you get the option to take lawsuit funding and pay for medical bills and attorney fees while you wait for settlement.
Reasons To Take Lawsuit Loans In Nebraska
Lawsuits are expensive, and over that, they can take a year to get a judgment. Not every person who suffered an injury because of someone else's negligence has thousands of dollars in savings to take care of the medications and surgeries at the time. Lawsuit loans are a risk-free option through which you can get money for surgeries and medical bills. In exchange, you have to give a certain percentage of your future reward to the lender.
Further, it's risk-free money because you don't need to submit any physical collateral to take Nebraska lawsuit loans, and in case you lose the case, you don't owe a lender anything. Generally, people who have lots of bad debt and suffered personal injuries cannot get money from the bank, but with a lawsuit loan company, you can get the funds based on the merits of your case.
Different Cases That Are Allowed For Lawsuit Loans In Nebraska
Car Accident
Personal Injury
Mass Tort
Labor Law
Commercial Litigation
IP Infringement
Product Liability
Benefits Of Lawsuit Funding
It is the only risk-free cash advance available out there; here, you take a loan against a pending lawsuit, and if you lose the case, you don't have to repay a penny.
Since lawsuit loans are only given on the merits of the case and its strength, the lender will never ask for your credit rating or past credit history.
Once you win the lawsuit, you can easily repay the loan with the received settlement amount, and if you lose, you don't have to pay anything, which means there will be no additional debt for you to handle.
Get The Urgent Funds You Need Now With Lawsuit Loan In Nebraska
Sometimes, it is very stressful to wait for your settlement in Nebraska; therefore, we are now providing lawsuit loans to plaintiffs across the state who are facing trouble with their finances during a pending settlement. If you think your case is strong enough and you have an attorney who agrees to a lawsuit loan, apply with us by just filling out an online application form or calling us at 888-335-3537.
Our executives will get in touch with you to understand your cash advance needs and help you out in the process. We will also connect with your attorney to understand the strength of the case and gather some insights. Based on our internal assessment, if we find value in the case, we can offer you a lump sum in exchange for a portion of your future settlement award.