Experiencing financial difficulties while engaged in legal proceedings in Ohio? You're not the only one. Lengthy court cases often result in considerable emotional and financial strain on plaintiffs and their families. Fortunately, legal funding, commonly known as lawsuit loans, can help ease this burden. America Lawsuit Loans is dedicated to offering you the support you need during these trying times. This all-inclusive guide will walk you through the ins and outs of lawsuit loans in Ohio, enabling you to make a well-informed decision and access the financial assistance you require.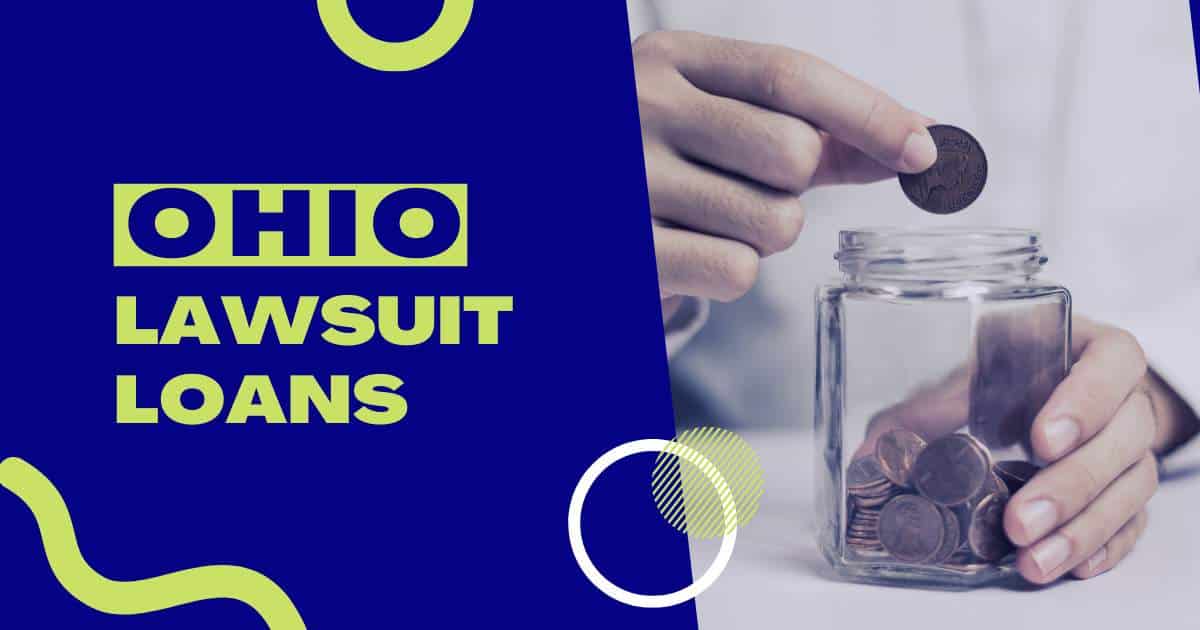 Understanding Lawsuit Loans
Lawsuit loans, also referred to as pre-settlement funding or legal financing, are non-recourse cash advances given to plaintiffs involved in ongoing legal disputes. These loans are intended to help individuals manage their living expenses, medical bills, and other costs while waiting for a settlement or court decision. The main advantage of a lawsuit loan is its non-recourse nature, which means you are only required to repay the loan if your case is won or settled. If you lose, you owe nothing.
Qualifying for Legal Funding in Ohio
In Ohio, legal funding is accessible to plaintiffs involved in a wide range of legal cases, such as:
Personal injury claims
Medical malpractice cases
Workers' compensation disputes
Wrongful death lawsuits
Product liability cases
Employment discrimination claims
Premises liability lawsuits
To be eligible for a lawsuit loan in Ohio, you must:
Have an ongoing and valid legal case.
Retain the services of an attorney.
Demonstrate a strong likelihood of winning your case or receiving a settlement.
Applying for Lawsuit Loans in Ohio
At America Lawsuit Loans, we strive to make the application process as easy and efficient as possible. Follow these steps to apply for a lawsuit loan in Ohio:
Fill out our online application form, supplying basic case information and your contact details.
Our team will review your application and reach out to your attorney for further case details.
If approved, you'll be presented with a funding agreement outlining the terms of your loan.
Upon signing the agreement by both you and your attorney, the funds will be transferred to you, typically within 24 hours.
Advantages of Lawsuit Loans in Ohio
Legal funding in Ohio offers numerous benefits to plaintiffs in need of financial assistance:
Quick access to funds: Lawsuit loans can provide urgent financial relief, allowing you to cover critical expenses and concentrate on your case.
Non-recourse loans: Lawsuit loans are non-recourse, meaning you only repay the loan if you win or settle your case, minimizing your financial risk.
No credit checks or employment verification: Your credit history and employment status are not factors in your loan approval. Eligibility is determined by the strength of your case.
Flexible spending: Funds from your lawsuit loan can be used for any purpose, such as living expenses, medical bills, and attorney fees.
Selecting the Ideal Lawsuit Loan Provider in Ohio
When searching for the right lawsuit loan provider in Ohio, consider the following:
Reputation and expertise: Choose a provider with a strong track record and positive client feedback. America Lawsuit Loans has years of experience providing legal funding to plaintiffs in Ohio.
Competitive rates: Opt for a lawsuit loan provider that offers competitive rates and transparent terms. Carefully review the funding agreement to understand any fees or charges involved.
Attentive customer service: Partner with a provider that values client satisfaction and is available to address your questions and concerns.
Lawsuit loans in Ohio can be a financial lifeline
Lawsuit loans in Ohio can be a financial lifeline for plaintiffs dealing with economic challenges during their legal journey. By providing immediate access to funds, legal funding allows individuals to handle essential expenses and concentrate on the outcome of their case. With America Lawsuit Loans, you can trust our experienced team to guide you through the application process and offer the financial support you need during these difficult times.
When considering a lawsuit loan in Ohio, it's important to research your options and select a reputable provider with competitive rates and excellent customer service. America Lawsuit Loans is dedicated to providing tailored solutions to meet the specific needs of our clients. We recognize the stress and uncertainty that accompany legal proceedings and are committed to helping you secure the funding needed to maintain your financial stability.
Don't let monetary difficulties hinder your pursuit of justice. Apply for legal funding in Ohio with America Lawsuit Loans today by filling an online form or call us at 888-335-3537 and take control of your financial future. By selecting the right lawsuit loan provider, you can focus on what's most important – winning your case and obtaining the compensation you rightfully deserve.
If you have any questions or concerns about lawsuit loans or require more information, please feel free to reach out to our knowledgeable and friendly team at America Lawsuit Loans. We're here to help you navigate the legal funding process and find the most suitable solution for your unique circumstances. With our support, you can confidently make an informed decision about legal funding in Ohio and secure the financial assistance you need during this challenging period.