Getting injured because of someone else's negligence is not only painful and traumatic but also costly. If you or your loved ones get injured because someone didn't pay attention or committed malpractice, then you deserve compensation. Our Pennsylvania lawsuit loans can provide you with a cash advance against your pending lawsuit, and you can pay us back after winning the case.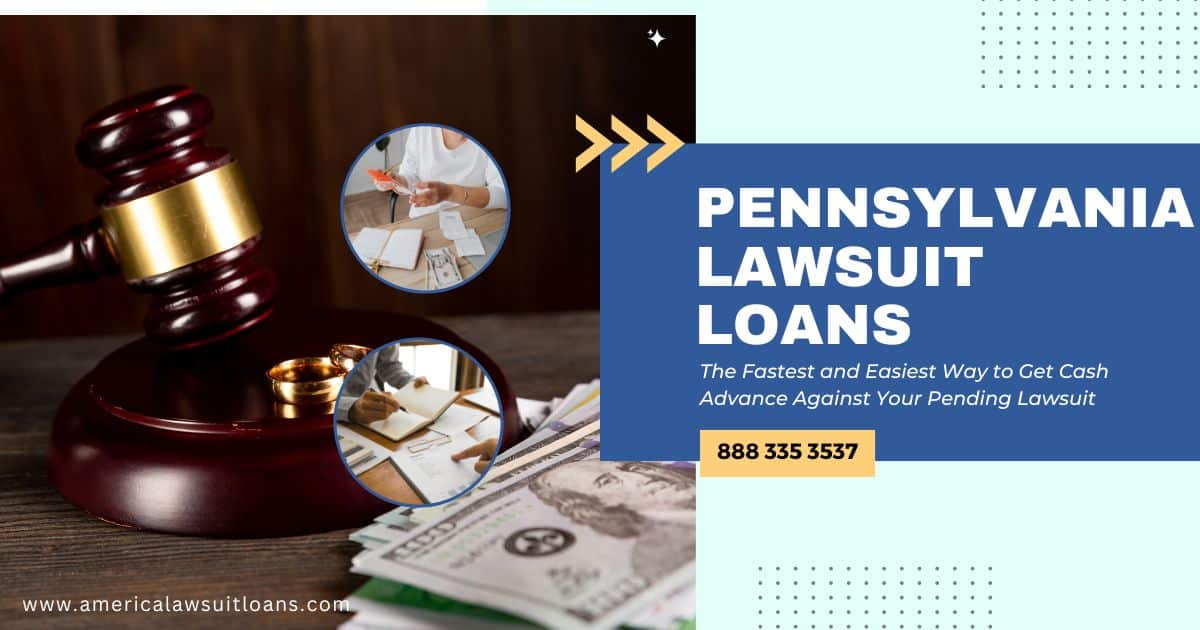 Lawsuits are expensive and time-consuming; they will drain all your resources, but now with pre-settlement lawsuit funding, you will have money in advance prior to the settlement of the case. With our cash advance, you can get the money you need quickly to pay for things like medical bills and legal fees.
Why Choose America Lawsuit Loans for Pennsylvania Cash Advances?
Being the fifth-most populous state in the US with more than 13 million residents, the number of personal injury cases is also high. Many people every day face a car accident, fall at a restaurant, or injuries because of faulty products in Pennsylvania. Because of the extra loan, the number of pending cases is also increasing. If you have a pending lawsuit, you will most likely have to wait a year for a settlement.
But now, with America Lawsuit Loans, you have the option of getting the money you need now in return for your future settlement. You will get a cash advance, which comes with no risk. Even if you lose the case, we will not ask for any money. Every other lending institution will ask for a credit check and employment verification, but our company requires only a strong lawsuit.
You can easily get money (in a couple of days) after approval with very little paperwork and no credit check. Our company has the highest acceptance rate for lawsuit loans in Pennsylvania.
Cases On Which You Can Get Pre-Settlement Funding in Pennsylvania
 Car accident claims
Personal injury claim
Medical malpractice lawsuit
Employment discrimination claims
Slip and fall case
Civil rights abuse
Commercial Litigation
Mass tort claims
Reject Lowball Settlement Offers And Overcome Financial Troubles With Lawsuit Funding
A lot of plaintiffs struggle too hard financially, especially when their case is pending in court. At America Lawsuit Loans, our clients in Pennsylvania can get money quickly and right away. When injuries keep you from having a stable income, lawsuit loans in Pennsylvania can come in handy to pay off bills and debts until you get a settlement.
We handled all kinds of personal injury and accident cases. We truly have the lowest rates and fastest approvals across the country. Accept the money you need right now for surgeries, medical bills, lost wages, and litigation fees, and turn down any lowball offer. Wait until the final court settlement to get what you truly deserve: "a fair settlement for a no-fault injury."