Cash Advance For People With Pending Lawsuit In South Carolina
Facing injuries because of someone else's negligence is not just painful but also expensive. Moreover, the cost of surgeries and litigation fees can ruin your hard-earned savings. You may receive compensation, but you have to go through tortuous lawsuit proceedings that are time-consuming and costly. Many people in South Carolina who are suffering personal injury and waiting for settlement are in dire need of cash advances, which they can now get from America Lawsuit Loans.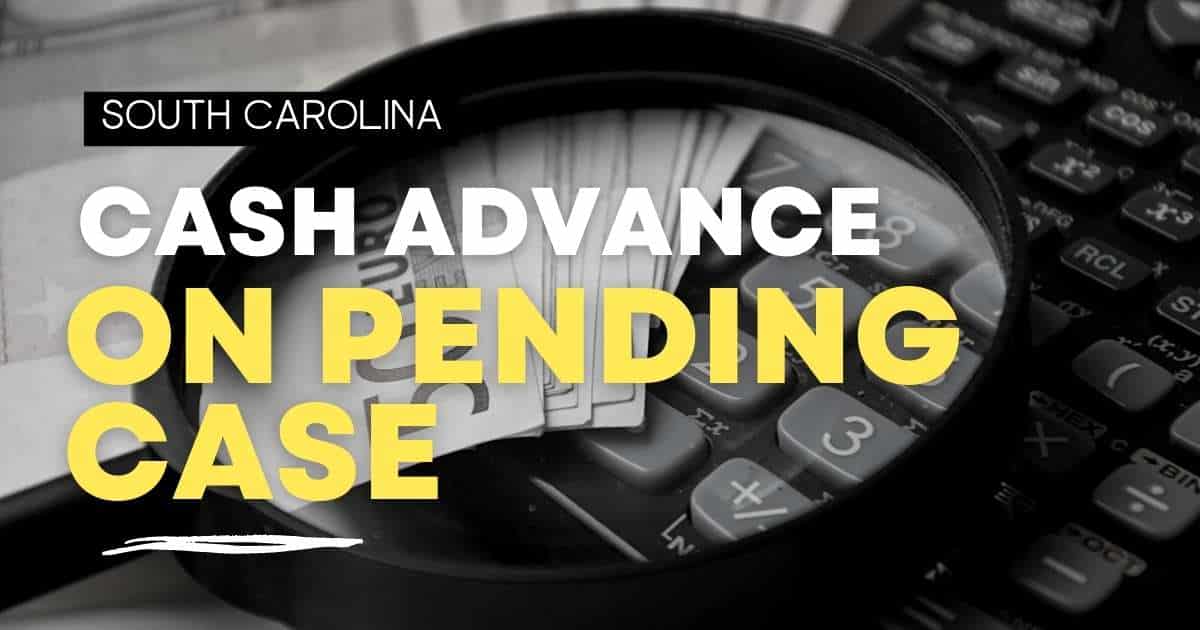 Our South Carolina lawsuit loan program is for people with pending lawsuits who are in need of funds and who agree to share a certain portion of their future settlement award if they win. Further, it is risk-free cash, so even if you lose the case, you don't have to pay anything, which makes a lawsuit loan superior to traditional loans like a bank loan and line of credit.
Even getting a lawsuit loan is more comfortable than applying for a bank loan. Check the list of cases below on which you can get lawsuit funding
Cases We Fund
Personal Injury Lawsuit
Car Accident Claims
Commercial Litigation Claims
Product Liability Lawsuit
Slip And Fall Claims
Who Is Eligible For Lawsuit Loans in SC?
People who have an ongoing lawsuit in the courts of South Carolina, where they are demanding compensation for the personal injury damages they suffered because of negligence, are allowed to apply for lawsuit loans. Further, there are few more requirements you need to fulfill to become eligible for pre-settlement funds in SC, such as
Applicant age must be above 18
An attorney is representing your court case
You have not receive any settlement amount
Attorney agrees for a pre-settlement loan
Your hired attorney is working on a contingency fee structure.
Injuries that you have suffered are because of someone else wrongdoings
How Can a Lawsuit Loan Solve Problems During a Plaintiff's Pending Case?
Generally, when a plaintiff is in a lawsuit and suffering from a cash shortage, the offending party tries to drag out the case so that the plaintiff is left with no option but to settle for lowball offers. But with a lawsuit loan, you can get enough cash advance as financial backup, which you can use to continue with the case and wait until the final judgment, through which you can receive a fair compensation value. In fact, taking a lawsuit loan can help you strengthen your case by getting expert opinions and building a stronger case. And in exchange, you only need to repay if you win the case.
During a pending settlement, it can get tough to take care of medical bills since you lost your job because of a disability or had to take time off from work. But with a lawsuit loan, you get the amount in one lump sum, with no obligation on how you use it. You can use the money to pay for surgeries, hospital bills, and medications.
Get SC Pre-Settlement Now From America Lawsuit Loans
Litigation expenses are really uncontrolled and are also responsible for derailing your lawsuit, as it is very important to pay your lawyer to win the case. This is where you need lawsuit funding solutions in South Carolina. Don't let your expenses force you to settle for less. You can tide up your expenses while waiting for settlement with our cash advances.
We are one of the most trusted lawsuit loan companies that also offer cash advances in South Carolina. Our loans are non-recourse, which makes them risk-free. If the case isn't in your favor or doesn't settle, you don't have to pay us anything. Apply for a lawsuit loan to easily fuel your expenses and the effort of your legal team to win the case.