Wisconsin Lawsuit Loans: Get Funds For Your Pending Expenses
Lawsuits are a time-consuming and costly way to seek compensation if you have been injured as a result of someone else's negligence. Many litigants settle for lowball offers because they cannot afford further court proceedings, but now with the availability of lawsuit loans in Wisconsin, you can easily raise cash advances and wait for a fair settlement offer. Lawsuit funding is a way of getting money right now in exchange for a portion of your future settlement award.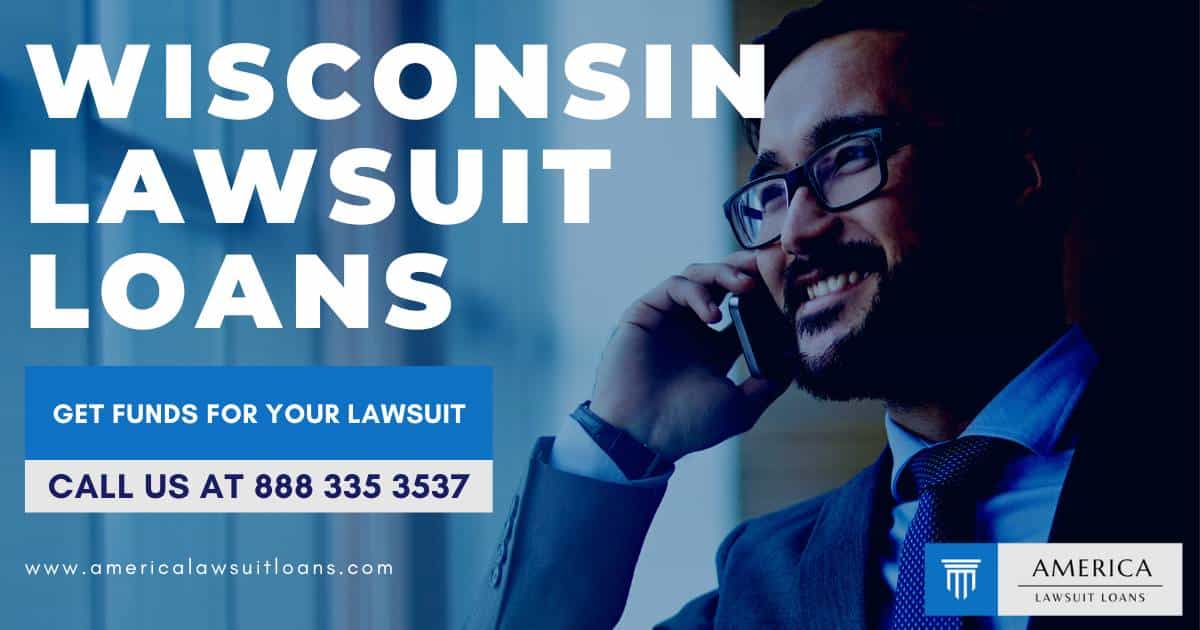 Further, lawsuit loans are risk-free, which creates no additional debt in your life since you only have to pay if you win, and if you lose, you will owe nothing. So, if you are in need of financial assistance and have a pending lawsuit in Wisconsin, connect with us for a quick cash advance.
Cases That Are Eligible
Car Accident
Personal Injury
Medical Malpractice
Product Liability
Slip And Fall
Mass Tort
Eligibility Criteria To Get Cash Advance
People who have a pending lawsuit can only get pre-settlement funding in Wisconsin, so it's advisable that before applying for a lawsuit loan, you file a court case to get compensation for the damages you suffered. Check the list for eligibility criteria
Lawsuit loan is only for people with a pending lawsuit
You suffered injuries because of someone else fault
An attorney is working with you
The attorney takes contingency fees
Your age is 18 and more
Family members can also apply for lawsuit loans if their loved one died as a result of someone else's negligence.
How Are Lawsuit Loans a Better Option?
Going through a lawsuit for personal injury can sometimes be harsh on your economic balance. If you live in Wisconsin and are fighting a legal battle for compensation, our Wisconsin lawsuit loans can assist you. So you have proper financial status while fighting an ongoing settlement. Further, our cash advances are not in any way similar to a bank loan; here, you get the funds based on the strength of your lawsuit and not the physical collateral.
Money that you receive in the form of cash advances can help to support your day-to-day expenses as well. In most cases, we see an individual who is suffering from a monetary problem, and personal injury law firms drop the cases due to the overloading charges. Not only do the big insurance companies have more power in the court system because they have more lawyers, but they can also easily use their money to drag out cases, which forces plaintiffs to spend all their money. In many cases, they are forced to simply close the facts or settle an unjustified deal. However, with lawsuit loans, you will receive enough cash advance to continue the proceeding.
Get No-Obligation Lawsuit Loans Right Now!
If you have a pending lawsuit in Wisconsin and you are trying to get money for your pending bills, our lawsuit loan is the best available option. You can take the funds and use them for anything like paying medical bills, energy bills, rent, mortgage, car repairs, surgeries, or any other personal expenses. Rather than exhausting your savings on expensive lawsuits, you can take a lawsuit loan to cover legal expenses and repay the lender once you win the settlement, which adds no extra pressure to your finances and gives you peace of mind during the whole process.